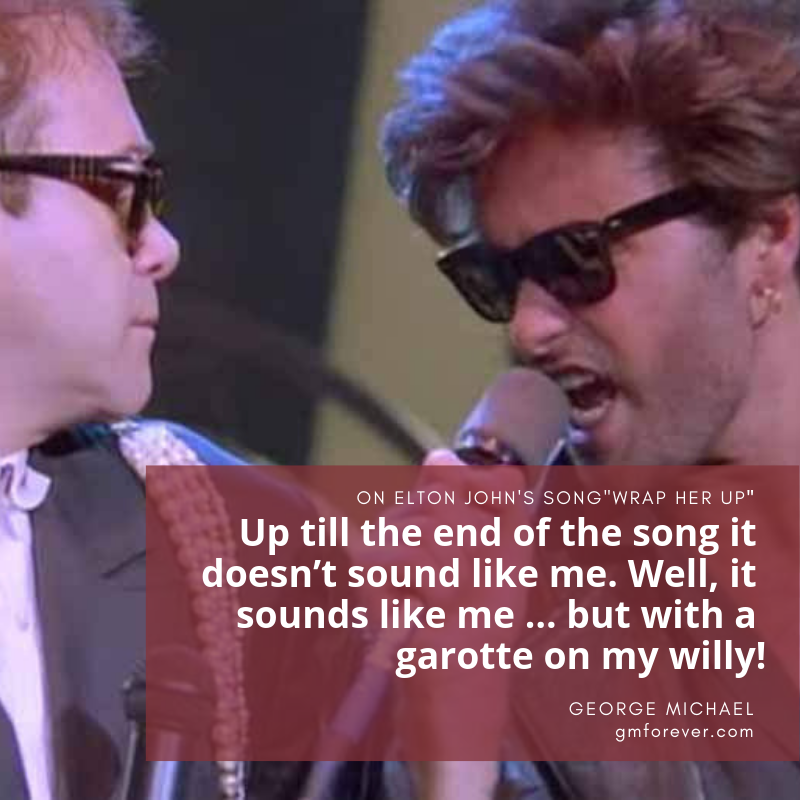 Have you been recording anymore with Elton John?
Not since 'Nikita' and 'Wrap Her Up'. I think 'Wrap Her Up' may go to Number One.
The way I came to be involved with 'Wrap Her Up' was Elton sang it to me over a backing track and I thought 'Christ, that sounds like a massive hit' so I asked if I was going to do anymore singing on his album could I do it on that track.
Then when I was in the control room listening to Elton singing it I kept hearing this answer line in my head to Elton's vocal. I thought he might not like it 'cos it changes the character of the song, being falsetto. But it's worked well.
I never wanted the song to be a duet though for two reasons. One, because it's Elton's song and I didn't want to feel I'd imposed on him. Two, I didn't know how I'd mime in the video to this falsetto vocal without looking a total ponce.
Up till the end of the song it doesn't sound like me. Well, it sounds like me … but with a garotte on my willy!
Similar Posts: